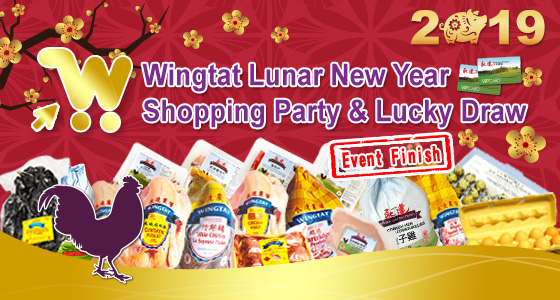 Wingtat Members' Lunar New Year Shopping Party & Lucky Draw has successfully come to an end; all orders, gifts and prizes have been handed out to our Members! Thanks to all our Members for your wonderful support!

Two Lucky Members were randomly drawn; they each received one Charity Gold Pig and one $25 Specialty Chicken & Wonton House Gift Certificate.
Congratulations to the winning Members:
H. Tang - Ngo

#108268
A.W. Ling
#102975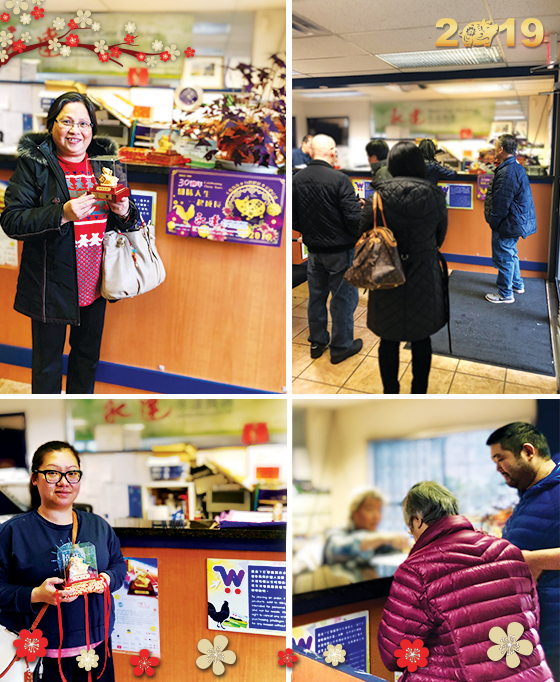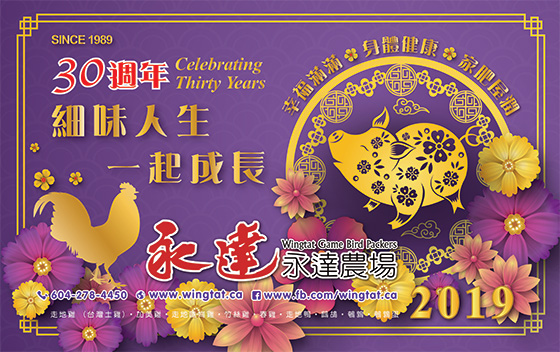 In celebration of Lunar New Year, Members received this poster as a bonus gift on the day of Lunar New Year Shopping Party on Jan.31st

*This poster was also distributed along in MingPao Newspapers on Feb.1st, sending new year blessings to every home.

For more information about our online store, click here.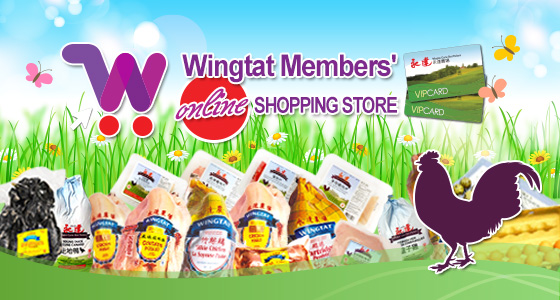 The next shopping party will be held in Spring, stay tune for more details available in March eNews.

Order Start Date:

Friday, February 22nd

Order Deadline:

Sunday, March 10th


(Sunday before the pick-up date)

Payment & Order Pick-up Date:
Thursday, March 14th
(Time: 1:00pm-4:00pm)

Well-prepared meals are necessary for festival celebrations, especially during Lunar New Year! Mrs. Chiu recommends these delicious and meaningful recipes for you and your family during the new year celebration. Please click on recipe photos for details and directions.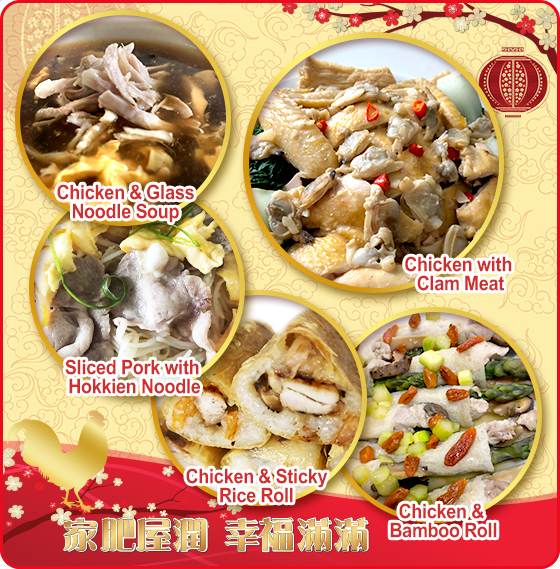 How have you changed in the last ten years? You may have noticed the ten year challenge over social media recently. Wingtat thought it would be fun to also share how our first Wingtat Office & Processing Plant (based in Surrey, BC) has changed in its appearance.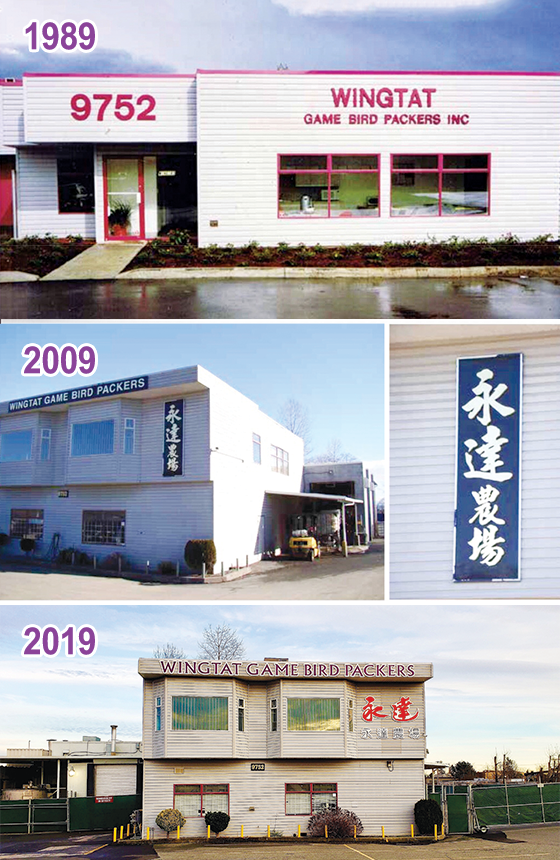 ​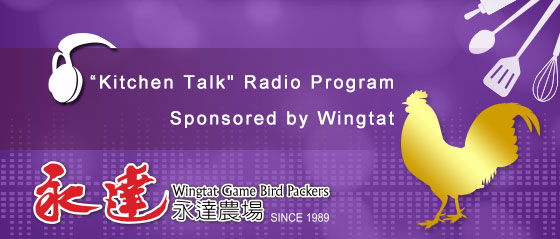 Monday to Friday at 10:30 am, stay tuned for the Wingtat-sponsored AM1320 Radio Program "Kitchen Talk", Mrs. Chiu will recommend numerous delicious recipes for you!
Click on the dates to listen to previous month's broadcast sessions. This radio program is broadcasted in Cantonese.
Jan 29th Chicken, Clam & Pork Rib Medley in Soup Pot
Jan 25th Green Tea Egg Pudding
Jan 24th Sliced Pork & Eggplant Pockets
Jan 23rd Duck Legs with Blueberry Sauce
Jan 15th Silkie Chicken & Bean Sprout Roll
Jan 9th Partridge Baked Rice
Jan 1st Baked Chicken Thigh with Mashed Potatoes & Cheese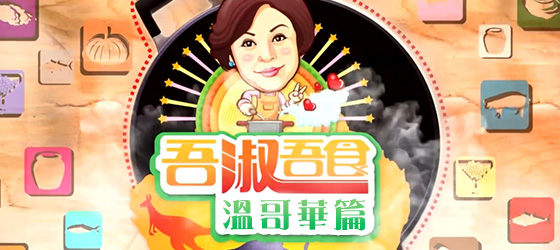 "Eating Well with Gigi Wong - Vancouver" is a cooking and lifestyle TV program produced by TVB HK and hosted by Gigi Wong. Last summer, Gigi flew to Vancouver to record this special series, and used many of our Wingtat signature products to create delicious recipes. Beginning Jan.20th for 13 weeks, Wingtat is honored to be the sponsor for "Eating Well with Gigi Wong in Vancouver" TV Program on Fairchild TV.

During the filming, Gigi toured around a few Wingtat-associated farms located in Abottsford, BC, and saw partridges, quails, free-run chickens, organic chickens and silkie chickens. She witnessed the vast amount of indoor and outdoor spaces where Wingtat Poultry roamed around. She also visited Wingtat's packaging and warehouse facilities in Richmond, BC. Just as required by all our staff, the filming crew and Gigi followed all the health, sanitary and food safety protocols strictly upon entering the facilities. Needless to say, Gigi used many of our Wingtat signature products to create delicious recipes. Special thanks to TVB HK for the opportunity to share about our British Columbia raised poultry products to your viewers in Hong Kong.
Throughout the program, Gigi used a variety of Wingtat Canada Products in her recipes:
Duck with fish sauce: Wingtat Free Run Duck
https://www.youtube.com/watch?v=dS9ju0MdnWE

Homemade fried rice: Wingtat Free Run Chicken
https://www.youtube.com/watch?v=VJ7WuOdnhdQ

Grilled quail: Wingtat Quail
https://www.youtube.com/watch?v=Ongh7I8lRhA

Silkie chicken soup with coconut and red date: Wingtat Silkie Chicken
https://www.youtube.com/watch?v=LcWz9dZvnFY

Silkie Chiken & Dendrobium Soup: Wingtat Silkie Chicken
https://www.youtube.com/watch?v=thtRE3KlJns

Honeydew with Pork and Chicken Feet Soup: Wingtat Taiwanese Chicken
https://www.youtube.com/watch?v=0DerQ7xshfQ

Red Curry Duck: Wingtat Young Duck
https://www.youtube.com/watch?v=qoMkn_UpJMs

Duck Breasts with Blueberry Sauce: Wingtat Duck Breast
https://www.youtube.com/watch?v=tjD8CRyMJpE

Chicken & Morel Mushroom Soup: Wingtat Taiwanese Chicken
https://www.youtube.com/watch?v=Ao7KQFgoTFA



Photo & Video source: TVB (USA) YouTube Channel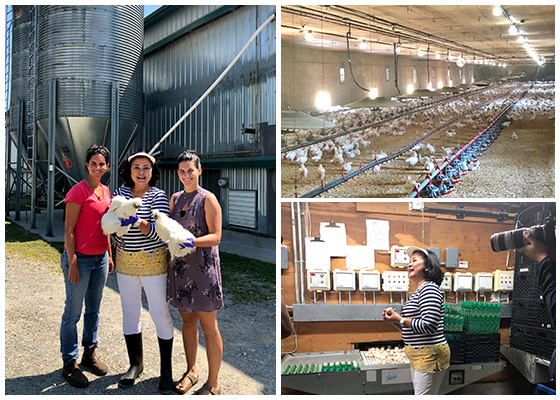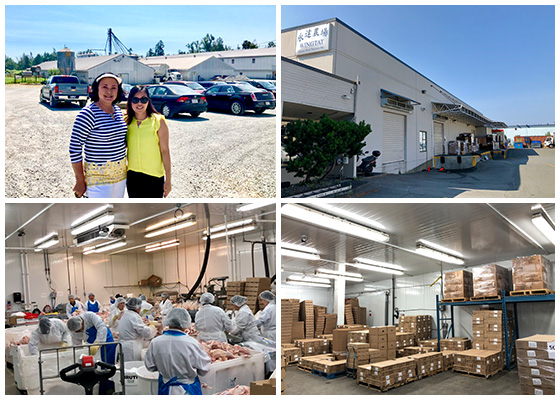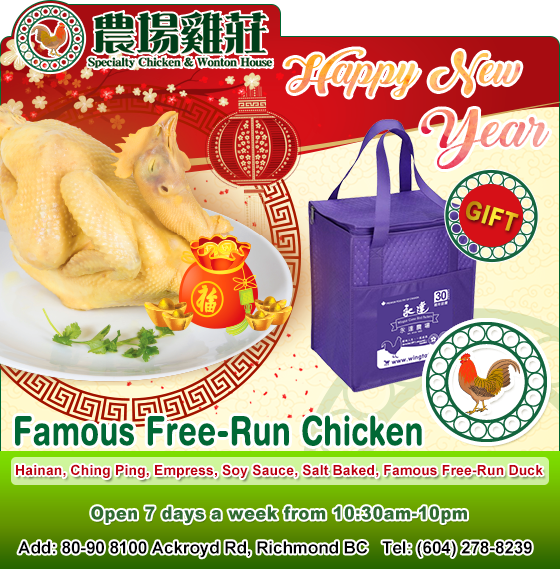 In the Chinese community, Lunar New Year is one of the most important festivals. Family members will gather together to celebrate over a reunion meal. This year, celebrate Lunar New Year with your families at Specialty Chicken & Wonton House! From Feb.1st until Feb.17th, with your total restaurant bill of $50 or more (before taxes & after discounts, applies to both dine in or take out customers), receive one complimentary Wingtat 30th Anniversary Thermal Insulated Tote. Customer cannot combine multiple bills. Limited quantity, while supplies last.

Specialty Chicken & Wonton House serves a wide selection of food for both our lunch and dinner guests. From our famous Free Run Chicken dishes, to congee and noodles in soups, to daily lunch specials and specialty dinner entrées, there is something for both the young and old crowds. Wingtat Members enjoy 10% OFF dine-in and take out orders. (Not to be used in conjunction with other offers; membership discount does not apply to dishes under $10, snacks and/or drinks.)

Please call in advance to make reservation. To make reservation, please call:
(604) 278-8239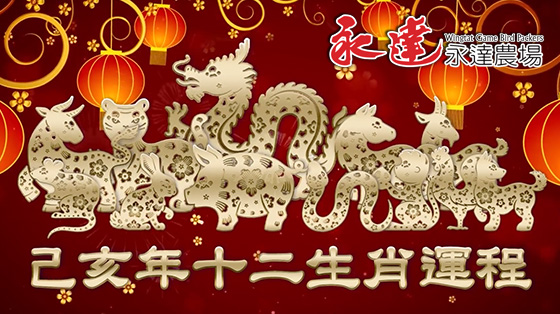 「The Chinese Zodiac - Year of the Pig」Video Segment is sponsored by Wingtat.

Watch the video below:
https://www.youtube.com/watch?v=jt27g6g4oNA&feature=youtu.be